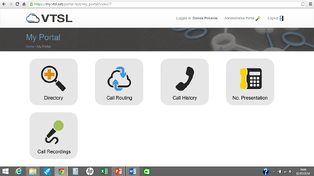 VTSL is pleased to announce the launch of its new web portal. The new interface allows users to forward calls, view call logs, listen to call recordings and more, just as they could with the previous portal. The look and feel however is dramatically different, with a more streamlined layout and icons instead of text links.
The new portal is divided into two areas, My Portal and Company Portal, so that customers can choose easily whether they want to view their own settings and records, or those of the company. In addition, administrators can directly access the Administrative Web Portal which provides additional user and settings abilities.
M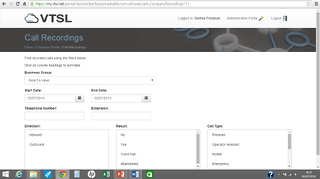 ore than just a cosmetic upgrade, VTSL has added a new functionality with the release of the revamped portal. Users now have the ability to choose their phone number presentation for outbound calls from a drop down list of available numbers, or hide it for that matter. They can do this simply by clicking the No. Presentation icon in the new portal.
The new portal is accessible using the same link and credentials needed for the previous portal.
For more information please contact support@vtsl.net.