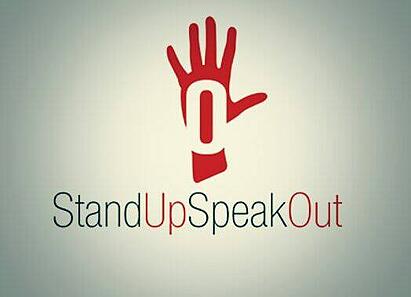 VTSL is proud to announce our support of the charity, Stand Up Speak Out, with pro-bono phones and our hosted VoIP telephony service. The UK charity, founded by Joe Plumb, provides help and support to victims of bullying around the world.

Joe is very clear about why he set up the charity. He was badly bullied at school by both teachers and classmates, and there was nowhere to go for help or support. It had an effect on his school work, confidence and mental health in ways that no student should have to suffer through. But rather than feel hopeless, or like a victim, Joe decided the best thing he could do was ensure other students who are bullied have somewhere to go, someone to talk to and the support they need.

Bullying is a prevalent issue in the UK, with some staggering statistics reported in the Annual Bullying Survey 2014:

45% of young people experience bullying before the age of 18.
26% of those bullied have experienced bullying on a daily basis.
40% of respondents reported being bullied for personal appearance 36% reported being bullied for body shape, size and weight.
39% have never told anybody that they are being bullied.
51% were not satisfied with the bullying support that they got from teachers.
34% reported being bullied for prejudice based reasons (homophobia/ racism/religious discrimination/disability discrimination/cultural discrimination/transphobia).
61% of respondents have been physically attacked.
30% have gone on to self-harm as a result of bullying.
83% said bullying had a negative impact on their self-esteem.
56% said bullying affected their studies.

We should live in a world where these numbers are 0%, but until we do, every little bit of support for this campaign helps. If you want to get involved with Stand Up Speak Out, please follow Joe on Twitter and like the charity's Facebook page. Creating awareness through social networking is Stand Up Speak Out's greatest tool for change and their number one way of helping students in need.

VTSL hopes the charity gets good use out of their phones, and grows to become the go-to resource for bullied kids in need. We applaud Joe for standing up, speaking out, and working hard to ensure that other students don't have to go through what he did.