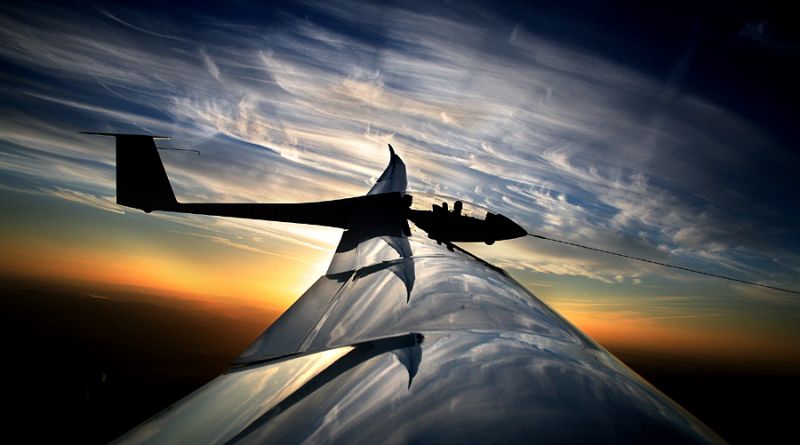 The difference between a good company and a great one, is often customer service. That is why VTSL takes providing exceptional support seriously. People are the heart of any organisation, and the way they respond to customers can define the entire experience someone has with that company. As such, we recently ran a competition for our Operations and Support teams, to add a bit of fun to our service desks,
and
of course, to see who is best at helping customers .
The prize was a 75 min gliding experience, so that the winner could enjoy some weightlessness in contrast to
what can often be a heavy load of customer requests.
Three support cases for engineers, and three orders for operations, were reviewed for each team member as well as and three calls over a 4-week period.
For the support cases, Customer Support Director, Julia Guifulina, checked to see that the issue was resolved within our SLA and that the customer was kept up-to-date, as well as evaluating the flow and quality of communication with the customer.
For orders, Nicola Cheema, Operations Director, evaluated the quality and flow of the communication with the customer, checking to make sure the customer was kept up to date in a timely manner and the correct notes were made.
Calls were evaluated for tone of voice, ensuring it was friendly and appropriate for the nature of the conversation. They were also checked to make sure the information needed to resolve the query was provided.
All team members performed extremely well, but two stood out. The joint winners were Nabeel Moin and Clair Watts, both scoring 12 out of 12. Given the tie, a name was picked out of a hat for the gilding experience, making Nabeel the overall winner. Clair however recieved a bottle of champagne, which may make her feel a bit weightless too!
Congratulations to Nabeel and Clair. Keep up the good work.
---
About VTSL
VTSL is the leading IP business phone system provider in the UK, offering VoIP business phone systems and unified communications solutions. With bespoke business communication solutions based on the sector and exact needs of the buisness, VTSL provides more than just an easy-to-use VoIP telephone service. Efficiency goes up, costs go down and employees are happier. Learn more by emailing VTSL at
info@vtsl.net
or calling 020 7078 3200.