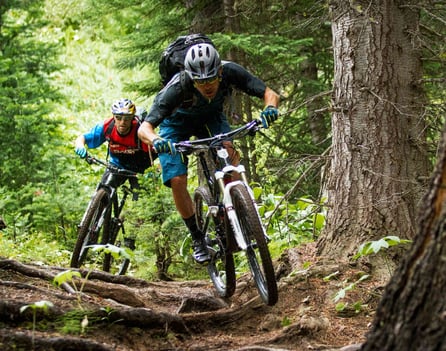 VTSL executives Robert and David Walton recently participated in the Gamma Charity Mountain Bike Challenge supporting Rays of Sunshine and Samaritans. The event was held at Forest Centre, Cannock Chase and consisted of a two-day mountain biking competition and auction dinner. Cannock Chase is an enclosed forest with a permanent mountain bike area, with many trails and tracks, as well as some great views and scenery. Last year Robert and David placed, however this year Robert got lost on the trail and they didn't do quite as well!
Rays of Sunshine Children's Charity was formed in 2003 to brighten the lives of children who are living with serious or life-limiting illnesses, between the ages of 3-18, across the United Kingdom. The charity grants children a wish of their choosing, helping to give them and their family an unforgettable experience and a break from their daily routine of medication and hospital appointments. To get involved or learn more, please click here.
The VTSL team bid on and won one of the charity auction prizes – the weekend for two at Bike Park Wales. Maybe Robert and David will use it to go practise for next year so they can come home with a first place!