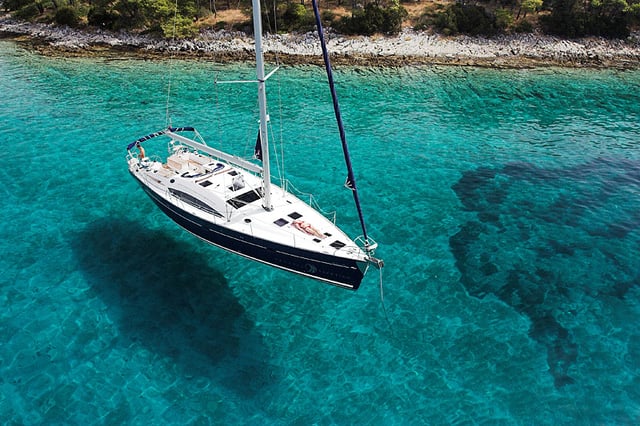 You have probably heard the expression "Diversify, diversify, diversify" when it comes to investments, but Lee Zweig applies the approach to something else. While most people have an interest or two outside of work, Lee has a no less than a dozen. And they aren't just things he talks about. From Spanish lessons, to playing football, to salsa classes, Lee is out and about learning new skills, meeting new people and pursuing things that interest him. And his curiosity is contagious. Lee seems to infect us all with a feeling of "carpe diem".
Below is our VTSL spotlight interview with Lee Zweig.
How long have you worked at VTSL?
3 ¾ years
What is your job title?
(Laughs) Hmmm, sales. I don't really know. Something sales.
What is your favourite part about your job?
When I first started, I was interested in learning about technology, and technology in business. I had seen how it could be used badly. I wanted to help businesses make the most of it, which is what I do now. Most businesses don't realise that VTSL's service has a much wider impact than just unified communications and VoIP.
Where are you from?
Glasgow, Scotland.
What do you do in your spare time?
I play football, golf, salsa, I go to the gym, study Spanish, I travel… my most recent big trip was to Costa Rica. As it's summer now, I have been going to a lot of music festivals and am looking forward to an upcoming event in Croatia.
How are you able to do all of that and work?
Well sometimes work has to take a back burner. (Laughs) I'm just kidding. It is a busy schedule but I really enjoy doing all of it, and trying new things. There is so much more I want to do. I learned to surf last year – but that's a bit difficult in London!
Where is the coolest place you've ever been?
Rio. I liked the vibe. I loved South America in general, hence the Spanish and salsa lessons.
What is your favourite album?
My favourite song at the moment is Personal Jesus by Depeche Mode. But I don't actually know many other Depeche Mode songs. I've really been enjoying the DJs at the summer festivals this year too, but I can't name many albums for you!
What is your favourite food?
Meat – is that an answer? Mexican food. Not meat. I never said meat.
How many hours do you sleep a night?
6-7
How did you get into business VoIP?
I guess you are assuming this wasn't a passion I grew up with as a child? (Laughs) I've always been interested in technology, and my previous job showed me how technology can help businesses. I wanted to pursue that.
What makes you laugh?
Other than this interview? (Laughs)
If you were given £10,000 right now, what would you spend it on?
(Long, long pause). I'm not sure. If I had to spend it right now, I would probably rent a big yacht for a week in Croatia. I'll need some time to chill after the festival.
What does VTSL stand for?
I knew you were going to ask that. Very Talented Support Ltd. Obviously. Our support is the best.
---
About VTSL
VTSL is a unified communications company offering the leading business VoIP service in the UK for organisations with 10-150 employees. VTSL recently won the prestigous Best VoIP Provider Award from ITSPA. VTSL offers business telephony integrated with other business applications from CRM to sector specific software. With inbuilt flexible working, one number contactability and disaster recovery - all for a low per user monthly fee - VTSL's business VoIP service is proven to increase efficiency and decrease costs. For more information call 020 7078 3200 today.