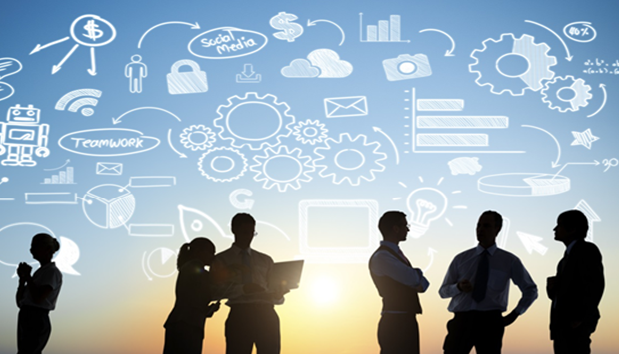 It is happening in industries across the globe. We used to revel in the money saved by large corporation's economies of scale, but now everyone from the SME business owner to the average retail shopper wants the specialist version—the exact right product, for them. One may think that the larger utilities may be an exception to this—things like telecoms for example, things that historically there was only one major player, or very little difference between the few that did exist. But the telecommunications industry is going niche too, and businesses are benefiting. Instead of telephone systems, and on-site PBX's, businesses are opting for modern Unified Communications as a Service Providers—providers that can offer more than a telephony service, and instead introduce communications solutions that transform an organisation's sales, service and operational functioning. The communications solutions include telephony, but they also include integrating it into the core applications of the business—from CRM to Order Management, as well as other mediums of communication such as chat, browsers, mobiles, and more.
Here are 10 advantages your business will enjoy by switching from a company like BT to a unified communications specialist. And they don't end here. To learn more email info@vtsl.net or post a comment.
1. A tailor-made communications solution
When it comes to communications, your sector matters. You need a telecoms service that integrates with your current software and applications. Not all UCAAS providers offer a bespoke solution, but some do… and BT definitely doesn't.
2. The support you need
Even the best technology requires support. Whether it is to help you use it better or fix a problem, the response time and ability of the support personnel to help efficiently is important. A good UCAAS provider will have in-house support engineers and programmers ready to help, not a call centre.
3. Staying ahead of the technology curve
The 'aaS' in UCaaS stands for 'as a service'—which is great, as it means businesses don't have to manage telephony or communications platforms in-house. The best part of 'aaS' is that your business always has the latest technology. Cloud-based service providers will automatically update their product to ensure you enjoy the latest features and developments.
4. Employees are more productive
When you don't have to make tedious notes in a contact record about a call, when you can click-to-call straight from your screen, when calls are routed to the person handling a case automatically—employees save time, and are more productive.
5. Costs are reduced
Even without factoring in the cost savings from increased efficiencies and productivity, your monthly telecommunications bill will most certainly reflect greater value for money as UCaaS providers typically only charge per user, per month. You aren't charged for extras and updates and support are included for free.
6. Operational opportunities arise
When you make it easier for departments and individuals to communicate, suddenly better ways of doing things become clear.
7. Customers are served better
When you press '3' for Support and your call is answered by the same person who you were speaking to yesterday, it is hard not to be appreciative. Your time is saved by not having to describe the problem again, as is theirs.
8. Sales teams do less admin
Admin is the enemy of sales. The more a sales person has to make notes, fill out forms or record details, the less time they have for selling. That is why phone systems integrated into CRM systems is a must. This is a basic tenant of a UCaaS offering.
9. Communication across departments increases
Businesses with home workers are now commonplace, and almost all businesses have staff outside the office in one capacity or another. Having a communications system that makes it effortless for an office-based operations assistant to tell a sales person on the road about something going wrong with one of their deals, could make all the difference in keeping the deal. With a UCaaS provider, your mobiles can be integrated into your office based phone system. Calls can be transferred to mobiles using just an extension and mobile phones can dial out as if on a landline office number.
10. The average employee uses technology to do their job better
Let's face it, most of us don't use new technology that takes time to learn. Why bother? We have been getting along ok without it until now. But when it comes to business, technology = productivity, and productivity = money. Install a telephony / communications system that is intuitive to use and the latest technology, and everyone is a winner.
---
About VTSL
VTSL is a leading unified communcations provider specialsing in hosted VoIP and UCaaS solutions for businesses across the UK and Ireland. Awarded Best Business VoIP Provider 2017 by ITSPA, VTSL continue to offer quality IP business telephone systems that integrate with CRM and other sector specific software. For more information on business VoIP, Unified Communications as a Service or how your business can benefit from the latest technology—call 020 7078 3200 or email info@vtsl.net.