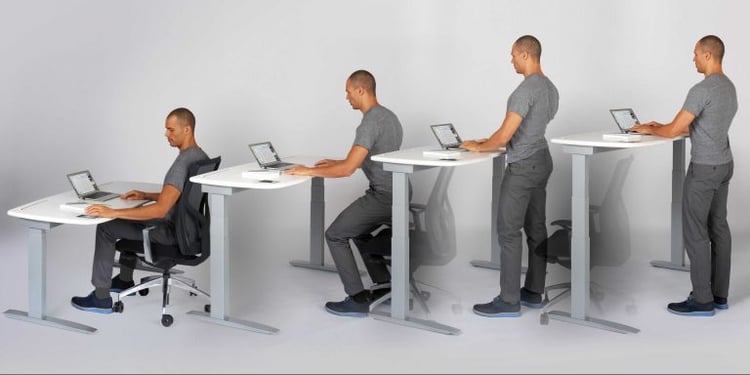 The design and functionality of your office could be affecting your employees' productivity. Giving your team things such as the right lighting, adjustable desks and comfortable temperature control may actually increase their performance. But that's not all. Here we share what we believe are the technologies that every office space should have to improve productivity.
1. Reliable Conference Lines
This one may seem obvious, but it is surprising how many businesses lack a reliable service for conference and video calls. With the increase in remote working for companies of all sizes, this truly is the best way to future-proof any office. It is the critical piece of technology that connects both remote workers and team members at all locations.
2. Diverse Communication Tools
The biggest challenge for most businesses is communicating ideas, either from one department to another or across time and space. Making it quick to convey ideas - whether with instant chat, video conferencing or digitally sharing screens – is important. A single tool will rarely fill all the needs, so finding tools that work together is crucial.
3. Cloud-Based Platforms
Every office should use cloud-based platforms to protect data and make it accessible to those authorised to have it. This can help people work from anywhere, on any type of device that they have now or that will be developed in the future. Even your phone system can be in the cloud – check out VTSL's hosted VoIP service.
4. Sit & Stand Desks And IoT
At VTSL, our developers use Sit and Stand desks such as this one by Ergolain. Many desks have an IoT system that allows users to control the desk height and set activity goals.
5. Robust Private Office Network
Every office needs a robust, fibre-based, private office network. Even if you do not need the bandwidth today (although you probably do with all the cloud-based software you are likely to have), make sure you can easily get it, and have infrastructure already in place to support the added capacity. The amount of data businesses need is only going to increase.
6. Dependable Wi-Fi
Dependable Wi-Fi is important particularly in offices with lounges, breakout zones or non-desk space work areas. Getting the right Wi-Fi access point and management is often easier said than done, so make sure you get a professional telecoms company to install business-grade Wi-Fi that spans all the areas that may need it.
7. Electronic Whiteboards
Every office space should be investing in electronic whiteboards since they have the capability to store and print everything that is written on them. This will save time with note-taking, thus increasing productivity. During meetings, all notes that are taken can be saved without having to rewrite them from the whiteboard. Genius.
8. A Great Pair of Headphones
Many workspaces are too loud and chaotic to concentrate on work (see our recent blog Research Shows Disadvantages to Open Plan Office). To isolate yourself from the distractions of an open plan workspace, get a pair of headphones that help cancel out background noise. This will help with focus and concentration.
---
About VTSL
VTSL offer the full suite of cutting edge communications solutions for your business -- from private fibre networks, to business-grade WiFi to video conferencing and cloud-based business VoIP telephony. As pioneers of IP telephony services and over 10 years of experience implementing unified communications solutions, it is no wonder why VTSL is an award-winning telecoms provider year after year. For more information on how to future-proof your office with the latest tech, speak to one of our experts today. Call 020 7078 3200 or email us at info@vtsl.net.