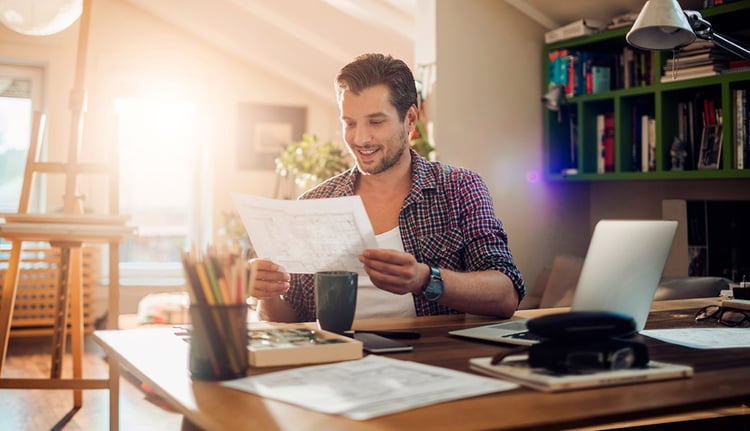 A report recently released by the Smarter Working Initiative says that Britain's small business owners should be paying a more attention to the work-life balance issues faced by their employees, and offer more options for flexible working.
The Smarter Working Initiative compared SMEs, medium sized companies and large businesses in terms of their approach to flexible working. Their research shows that smaller businesses are less likely to offer working arrangements that suit the lifestyles of employees versus their larger counterparts. The report says that in companies employing less than 50 people, one in two are offering flexible working. In contrast, a degree of flexibility is open to three quarters of those working for organisations with more than 250 people on the payroll.
Under UK Law, all employees have the right to ask for flexible working arrangements, yet the figures seem to suggest that larger organisations are more amenable to such requests and perhaps also more proactive in making staff aware that the opportunity exists.
The reason for this is many SMEs believe flexible working may make it difficult to manage the productivity of staff and workflow. What happens if the employee can't get online at home, or doesn't have a home phone by which to take calls on if there is no mobile signal? And these SMEs do make a point — the right technology is needed to ensure employees can work from home without it affecting their ability to do their job well. But smaller companies shouldn't feel they are less able to absorb the cost that introducing new technology would cause. The costs are not prohibitively high, and overall, money is saved.
The Facts
1. According to Smarter Working Initiative founder Jason Downes, "Companies offering workers more freedom are often the most successful."
2. The technology needed for employees to work from home should not break the bank for a small business. Here is an example for a 20-person company for business telephony and a VPN, the two key technologies needed for working from home:
- Hosted IP Telephone System with Home Working Solution: £400 per month
- VPN for secure connectivity: £120 per month
3. Cost savings: By allowing people to work at home, businesses can save on their office space spending — and the cost savings far outweigh the cost of the technology.
4. Flexible working arrangements can play an important part in attracting and retaining staff. In The Smarter Working Initiative's research, they found that 70% of employees thought that jobs offering flexibility were more attractive. Plus, it is thought that flexible working policies help to reduce absenteeism, increase productivity and enhance employee engagement and loyalty.
5. It is the law. Legally employees can request any of the following types of flexible working: Job sharing, Working from home, Part time, Compressed hours, Flexitime, Annualised hours, Staggered hours, Phased retirement
So where should you start if you are a small business that has thus far avoided flexible working? Start with getting the technology in place. Ensure your phone system allows for employees to take and make calls anywhere, even without a mobile signal. And ensure you have a VPN that allows for secure connections to your organisation's servers from anywhere. Then all you have to do is let employees know, and watch as your team become happier, more loyal and more productive than ever before.
---
About VTSL
VTSL offers hosted IP business telephony for businesses looking to modernise their communications system. The service includes the ability for employees to work from anywhere, as well as dozens of features from auto-attendants, to on-hold music, to call queues and integration with CRM systems. VTSL were awarded Best Business VoIP Provider by industry body ITSPA last year, and are the only company in the UK to offer VoIP business telephony on the user-friendly Silhouette platform. Learn more about how your business can get ahead with the right unified communications technology by calling 020 7078 3200 or emailing info@vtsl.net today.