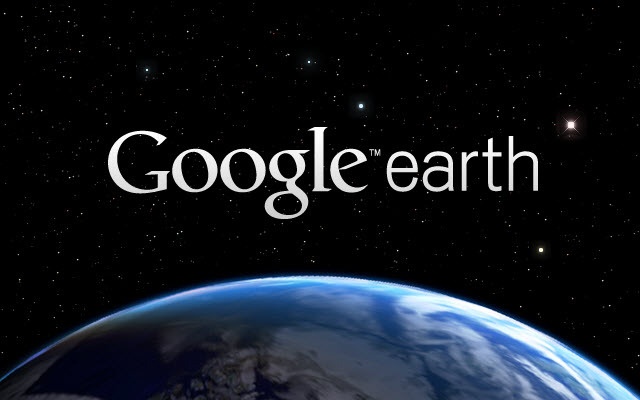 Technology cannot replace real experiences, but it can provide a window into experiences that we wouldn't otherwise have glimpsed. Our favourite new technology has nothing to do with office phones or VoIP business phone systems, but rather… earth! Google Earth relaunched this week, with features that will help us all to explore new parts of our planet in an exciting amount of detail. And needless to say, we have spent hours exploring it and still aren't bored.
You probably remember when Google Earth was first introduced in 2001, with 2D shots patched together that had limited street views and almost no detail. Now, instead of being part of Google Maps, Google Earth has a standalone website. The simplicity of the original format remains the same, allowing you to select a destination and go, but your options thereafter are plentiful. Here are our favourites.
Nature up close
In collaboration with BBC Earth, Google Earth now lets you see animals around the world in their natural habitat. From swimming sloths in Panama to watching red kangaroos in the Australian outback, Google Earth's collaboration means that not only can you access videos of animals in the wild, but you can do so with accompanying narration from Sir David Attenborough. You can also find endangered species, with fact files including their vulnerability status, information about the animal and the various threats they face.
Learn more about landmarks
When you orbit the world in 3D, you are now met with impressive little images of landmarks that pop up in startling definition. Clicking around the streets of Paris for example, you will find the Eiffel tower is rather impressive indeed, with every iron lattice animated on your screen.
We found that a staggering amount of detail has been added, particularly as we explored our own city. You can move from one famous London landmark to another easily, following well-defined roads and watching as a 3D Shard rises up from the skyline.
Go on an adventure
With the Voyager feature (the nautical wheel symbol on the left side of the screen), you can choose which adventures you want to follow across the world from the most dramatic mountain ranges to busiest cities. Choose from editor's picks, travel, nature, culture and history categories and explore places you would have never thought to go on your own.
You can save any locations to 'your places' if you sign in with a Google Account. And you can share locations as well.
What if you want to go visit in real life, but can't take time off?
If you find a place you really want to go visit, but can't take the time off, ask your boss if you can have a working holiday. If your company has a hosted VoIP phone system, you will be able to use mobile twinning or a soft phone application and get your office phone calls on your mobile. You can also make calls from your mobile as if you were in the office, from your business phone number. Tricky, tricky. Think of all the places you can go!
---
About VTSL
VTSL is a leading VoIP business phone system provider specialising in hosted communications for small to medium sized businesses across the UK. Offering features such a s mobile twinning and soft phone applications for mobiles, tablets and laptops, VTSL provides the flexible working solutions today's employees have come to expect. Learn more at www.vtsl.net or by calling 020 7078 3200.