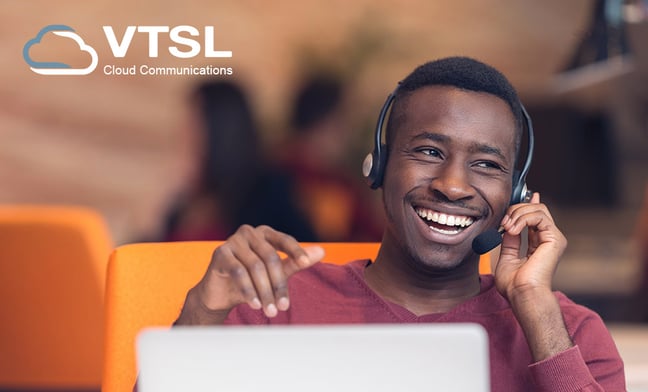 By Tom Goldsworthy

People buy from people, as the old saying goes. And even with the advent of email, considerable improvements in online technology, chatbots, and connectivity, this still hasn't changed. As a result, marketing managers worldwide are constantly trying to make the brands they represent 'more accessible,' their company image more 'human,' and their sales teams are encouraged to be more chatty with customers.

Offering your sales team the latest in cloud communications technology so they can interact with your customers over the phone more efficiently is a great way to improve your company image; why? According to leading CRM vendor,

Salesforce

, 92% of all customer interactions occur over the phone and 85% of both prospects and customers are dissatisfied with their on-the-phone experience.

With that in mind, it's clear that the usefulness of the humble phone call in sales is still very much alive and thriving but that something needs to change. For example, 71% of sales reps feel like they spend too much time on the tedious task of data entry, which, although required, isn't the kind of task many people enjoy, and it's incredibly time-consuming. With VTSL's CRM integrations you can make multiple improvements to the efficiency of your current phone system in one go. With 24/7 support and the ability to keep your existing numbers – there's no expensive reprinting of business cards and marketing materials required.

If it's one thing that's certain, it's that productivity and successful sales teams go hand in hand. The average sales rep makes an impressive 52 calls per day - that's a lot of time spent dialling if your phone system doesn't integrate with your CRM system - as VTSL does. Our integrations mean that your sales team can spend more time on the phone with customers and working on things that increase revenue for your business - rather than inputting data. This process could instead be easily automated (and therefore very accurate!).

Aside from integrations, the VTSL cloud communication system offers a range of time-saving tools like automatic updates and new and innovative features added regularly. As a standard, we offer call recording, unlimited call queuing, interactive individual and group messaging, and a system hosted in the cloud - meaning your team can work from anywhere in the world and still be connected as if they're in the office.

For more information about how VTSL can help improve your communications, get in touch today!
---
About VTSL
VTSL is a leading cloud communications provider, offering GP practices and other organisations across the UK & Ireland powerful voice communications technology that allows them to work smarter. VTSL's service streamlines day-to-day interactions with intuitive and easy-to-use management portals, mobile apps, and state-of-the-art phones. Integrations with applications such as EMIS reduce admin time and provides a seamless working across platforms. Learn more by emailing info@vtsl.net today.