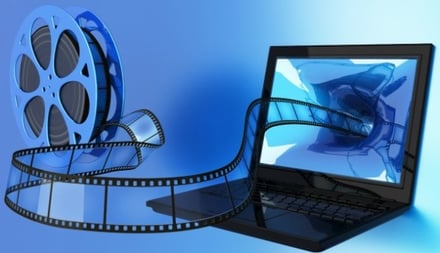 We have been looking for a quality video editing software for years. And while some have come close, they end up failing due to their lack of features, high cost, or complicated interface. But this is not the case with our latest find—Renderforest. If you are looking for an affordable high-quality online video editing platform, then this is probably going to fit the bill.
What is it?
Renderforest is an online video production platform that allows individuals and businesses to create quality videos. You can develop, and export, an unlimited number of quality videos and share them through social networks or web.
For personal use, you have access to a variety of custom solutions for blog animations, photo and wedding slideshows, educational videos and video invitations. And businesses have options for corporate presentations, event invitations, promotional videos, product videos, testimonials and more.
How does Renderforest work?
After signing up, simply browse and select one of their video templates. They literally have hundreds of customisable templates that you are free to use once you register. To make the templates your own, you can upload your own high-quality photos, music or voiceover. You can also change colours and add your logo to ensure the video is branded correctly for your company.
Once you are done editing, the video will take a few minutes to render before it's ready for publishing. If you are not happy with the video or you would like to make a few changes to it, then you can click the edit button. You can edit the video as many times as you want.
To make things even easier, Renderforest also offers users the option to share videos directly on social media sites, including Facebook, Twitter, Google+, Pinterest and Instagram. And Renderforest stores all your projects in your dashboard for a lifetime, so you don't have to upload the videos to other cloud storage platforms or your hardrive.

Competition
Animoto and PowToon are two other good video editing platforms, but I don't find them quite as easy to use. With Renderforest it really only takes minutes to create and share quality videos.
Pricing
Pricing is in USD and there are lots of options. You can pay per video download (which is anywhere from free if you don't mind the Renderforest watermark, to $29.99 per export). You can also pay a monthly subscription fee for a certain number of video downloads a week (3-10 depending on the package). The least expensive is $7.99 for 3 downloads a week, billed annually.
Whether you are a business telephone systems provider like VTSL, or a fashion blogger, video is a must-have as consumers get increasingly lazy about reading. Renderforest tries to bridge the gap between manual high cost video production and cheap low quality automated video production, delivering plans that many small businesses and individuals can afford. And as far as we can tell, they are doing so with great success.
---
About VTSL
Best known for VoIP business telephone systems, VTSL is a hosted communications company headquartered in London, serving SMEs across the UK and Ireland. Offering everything from structured cabling to hosted business telephone systems complete with a user-friendly web portal, VTSL is a family-owned and run private telecoms carrier with over 8000 users and growing. For more information, email info@vtsl.net.