From bendy TVs that you hang like a picture, to virtual-reality headsets that can transport you far away, to the glass tables that we will soon be conducting meetings on – the technology on the brink of becoming 'mainstream' is the stuff of movies, dreams and elite government sects. Some years, it feels like technological progress is happening, but slowly—the internet is still the internet, apps are still the latest rage and phones are rather unremarkably able to take better pictures. But THIS year, it feels like technological progress is about to deliver an explosion of products, interfaces, and sheer genius integrations that will absolutely blow your mind.

What are we talking about?
Windows – The Future in 2020
Remember when 2020 seemed like a lifetime away? Now with only 47 months to go, 2020 is virtually just around the corner. This is what Microsoft hope to deliver by then - in a mainstream way, not just at Bill G's mansion.

Bendable Screens – Next 2 Years
Bendable TV and phone screens have been at tech trade shows like CES the past couple years, but have not been available for purchase. That will change in the next couple years. The 60 inch TV screen that would make movie-watching an almost sensory experience, will become practical for millions as they will be able to roll it up and put it in a closet.

Unshatterable Phones – Now
Despite the major players attempts at wearable technology the past couple years, most of us find that the technology we are actually wearing is our phone. Whether it is in our jeans, coat pocket or in our hand—our phones have become like a body part. Except unlike other body parts, they get dropped. Even if it is a business phone, that your company will replace for free, a shattered screen is annoying to deal with even if just for a day or two. Enter Moto X. This phone screen is industructable. Watch the Guardian's video to see just how unbreakable it is.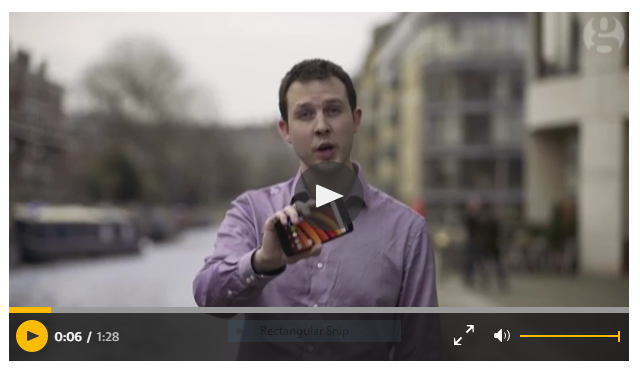 So be excited we say! The future is bright in terms of what you can do, create, see and experience thanks to evolving technology. Check out all the latest technology from this year's CES in Las Vegas HERE.
---
About VTSL
VTSL is a business phone system provider specialising in hosted business phone systems and VoIP solutions for small to medium sized businesses in London and across the UK & Ireland. From mobile business solutions to multi-site networks to integration with Salesforce, VTSL's VoIP business phone service delivers what other providers don't: everything an SME needs, and more, at a price that will reduce budgets. Learn more at www.vtsl.net.