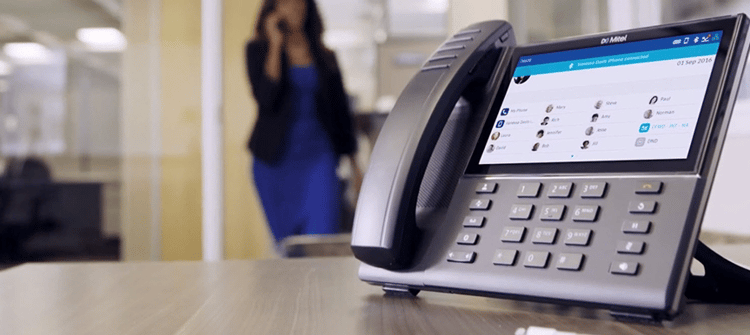 Your smartphone connects to your Amazon Echo, as well as your car. Headphones no longer need to be plugged into a phone to work, but rather simply Bluetooth enabled. And now, your office phone and your mobile phone can work as one - seamlessly syncing contacts and transferring calls between one another with the push of a button.
Bluetooth is a technology that is used to send signals between electronic devices. Instead of relying on cables, one device can send a wireless signal to another and be interpreted instantaneously. This gives you acceptable functionality without having to worry about plugging in your devices or tripping over wires all the time.
It is meant to be used in a short range environment. Most 4.2 Bluetooth devices have a range of about 30 to 40 feet. The newer 5.0 Bluetooth devices however, have a range of up to 800 feet. When you use a Bluetooth device, it encodes information in a radio signal and broadcasts it out to other Bluetooth enabled devices in range. The other device then picks up on the signal and completes an action.
Recently Mitel released a new series of office phones that use Bluetooth technology to sync your mobile with your office phone. The Mitel 6900 series (6920, 6930, 6940) is a family of 'Mobile First' IP phones that enable the user's mobile phone to pair directly with the 6900's Bluetooth interface to deliver access to mobile phone features from the desk phone. By being able to answer mobile calls on the desktop phone, users can leverage the HD audio and comfortable ergonomics of the 6900 series phones.
Here is a video that shows the 6900 series in action.
If you are on your mobile while popping out to get lunch, you can easily transfer the call to your desk phone when you get back to the office with just the push of a button. Alternatively if you are on a call that is taking a long time, and you want to go out, simply press a button on your phone to transfer the call to your mobile. Contacts are also synced, so if you wanted to call a personal contact stored in your mobile from your desk phone, you easily could.
Many people don't take advantage of new technology because they think it will be difficult to set-up, or use. People want intuitive technology that they can figure out how to use quickly, without the hassle of training or needing to get help. The Mitel 6900 is just that type of technology. Using only a Quick Reference guide, you can have your mobile and your office phone synced in a matter of minutes. It's user-friendly digital screen and soft keys make using it a breeze.
So why not give it a try? Get a demo today from VTSL, the award-winning, hosted communications specialists.
---
About VTSL
VTSL is a cloud specialist offering unified communications solutions and managed network services. VTSL's experts will implement a managed network that will help you work smarter, faster, and make the most of today's leading cloud technologies. Offering deep software-telephony integrations and the connectivity you need to support the growing number of cloud-based applications, VTSL is able to ensure communications systems create efficiency, are easy-to-use and deliver to your business consistently. VTSL is the only company in the UK to offer IP business telephony using the Silhouette platform. For more information on how VTSL can help your business use the latest technology to get ahead, email info@vtsl.net. or call us on 020 7 078 3200.