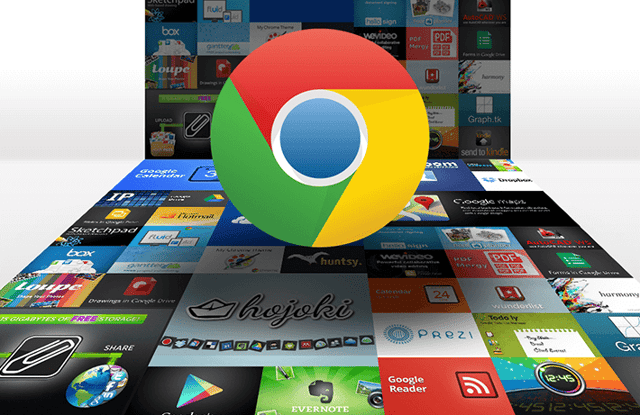 Google's Chrome browser is our favourite, and not only because we have a plug-in for it that allows you to click-to-call straight from your browser screen. It is reliable, efficient and works beautifully on PCs as well as Macs. Plus it has a huge ecosystem of extensions that make it even more powerful. The following are 10 of our favourite Chrome extensions—all of which are free.
Boomerang for Gmail
The Boomerang for Gmail extension makes it easy to schedule email delivery. For example you can write a reply to an email on Saturday, but schedule delivery for Monday morning. You can also snooze an email, so that you are reminded to read it later. Boomerang will alert you if you don't receive a response to an email. And a new feature called Inbox Pause lets you control when messages arrive in your inbox, so if you are on holiday you can actually stop emails.
Accompany for Gmail
Wondering who that email is from? Find out with Accompany for Gmail. The extension finds background information across the web, giving you a quick overview of anyone who sends you an email or if no data is found on the individual person, it will show info about the company that the person works for. In a sidebar to the right of your inbox, you will see the sender's current job title, phone number (if available), social media profile links, relevant news related to the sender, previous positions, any upcoming or previous calendar appointments you have with the sender, and more. You can also add a private note to each person's profile.
Wunderlist New Tab
This Wunderlist Chrome extension replaces your new Chrome page with your default Wunderlist to-do list. The capabilities are limited — you can add new items to a list and mark existing to-dos as done. But that is part of the beauty of it, it is simple, and a fast way to add something to a list before you forget it.
Stealth Mode
Stealth Mode blocks third-party cookies and prevents online trackers from collecting information about you. Stealth Mode relies upon a database of over 5,000 trackers that is regularly updated. The extension's Chrome menu icon shows how many trackers were blocked on any given web page, plus a total of how many were blocked during a browser session.
Click & Clean
Click & Clean is a suite of free tools to help protect your online privacy and keep your browser running smoothly. The extension lets you easily delete browsing history, empty the cache, delete cookies and more, using a time period of your choice, from the beginning of the current session to the first time you ever used your browser. The tools are quickly accessible by clicking the extension's Chrome menu icon and then choosing a tool icon.
Speedtest by Ookla
Speedtest is a simple, straightforward, go-to tool for quickly checking your internet connection's current ping, download and upload speeds. The Chrome extension also tells you how fast a web page loads — handy for a fast assessment of your site's speed.
Evernote Web Clipper
Evernote has had serious competition from Microsoft's OneNote and Google Keep in the web clipping/note taking department. But Evernote remains a favourite, and one big reason is how well its Web Clipper Chrome extension works. More often than not, Evernote Web Clipper retains much of a web page's formatting when saving it to an Evernote notebook. You can highlight important text on a web page and save it to Evernote or grab a screenshot. A dropdown menu makes it easy to share your clipped note in email or on social media, too. Right-clicking a link anywhere on the web will also save the content to your Evernote account.
Save to Pocket
If you discover online articles you want to read but don't have time for that exact minute, you should get the Pocket app. Once you have the app, you will also want the Save to Pocket Chrome extension. Then, whenever you stumble upon an article to squirrel away for reading later, just click the extension's icon to save the article to your Pocket account. You don't even have to navigate to an article to save it. Just right-click the article's link and choose Save to Pocket.
Grammarly for Chrome
Grammarly's Chrome extension checks spelling and grammar on many websites where you enter text, including LinkedIn, Tumblr, Twitter, Facebook and Gmail (but not, unfortunately, Google Drive and Google Docs). To use the extension, you will need to set up a Grammarly account, but it is free and painless.
Memento Time Travel
Memento Time Travel turns the clock back on web pages. Fancy seeing what a competitor's home page looked like three years ago? This Chrome extension will take you there within seconds via the Internet Archive's Wayback Machine. You can set the exact date you want to visit as well.
---
About VTSL
VTSL is a unified communications technology company specialising in hosted IP business phone systems for a variety of sectors. Delivering efficiency, the ability to work anywhere, and intuitive functionality, VTSL is the leader in VoIP services for medium-sized businesses. VTSL was awarded the Best VoIP Provider award earlier this year for organisations with 10-150 employees. For more information on VoIP business services, IP business phone systems, or unified communications, and how VTSL can make your business work more efficiently, email info@vtsl.net.