In last weekend's Sunday Times, style guru Toby Wiseman was asked by a male reader if it was ever acceptable to wear a smartwatch with a suit. The answer was: not three years ago, but these days, yes. What surprised me wasn't the answer, but range of available smartwatches that would actually look good with a suit. Around our offices, techy-looking smartwatches are cool, but clearly that is not the case everywhere.
Here are some smartwatch options that look a bit more like watches than the Apple Watch.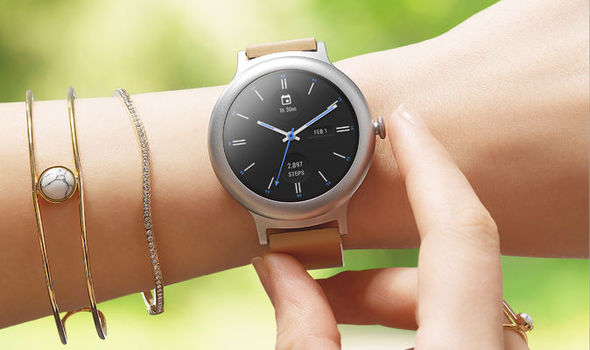 The LG Watch Style (built in collaboration with Google) offers everything the best Android watches offer, but does it in style—or so they say. It has several welcome features, like the voice-activated Google Assistant and a new user interface that is full of clever tweaks.
At a price point of £200, the LG Watch Style is priced aggressively compared to past smartwatches (and even fitness trackers). It may not be quite as independent from your phone as the LG Sport (which has not been released in the UK yet), but it is currently one of the smartest wearables around, even if it does have a relatively short battery life of "up to 24 hours".
Our VoIP engineers told me that this watch, like Google Home, isn't so much about what it can do now but rather what it will be able to do in a year or two from now.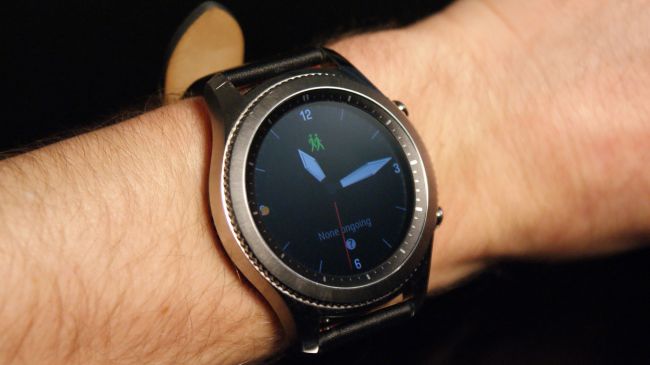 The Samsung Gear S3 is largely hailed as of the best smartwatch options on the market despite its lack of original apps.
The intuitive controls and Super AMOLED screen get rave reviews, and this latest model has GPS! It can last up to 3 days of use before needing a charge, (some of the best battery life seen on a smartwatch), and it is now compatible on iOS too. All in all, it is a good alternative if you would prefer a more traditional-looking watch than the Apple Watch. You can buy it for £285 on Amazon.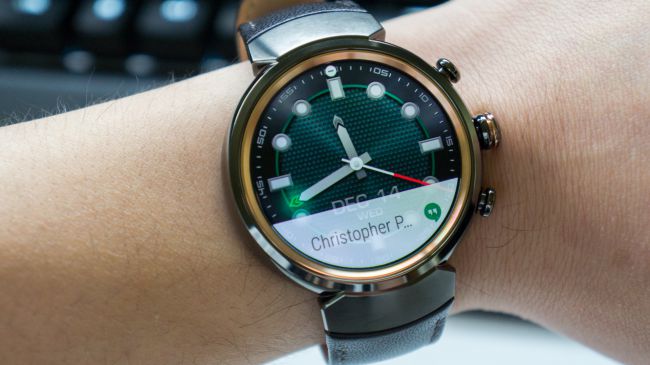 If you are in the market for an Android Wear smartwatch, the Asus ZenWatch 3 should be one to think about. It has a great display, useful hardware buttons and great battery life.
Its styling might not be for everyone, and it is lacking in a few sensors, but most would agree that Asus did a commendable job designing a watch that looks more like a premium watch than a piece of technology. It feels like a quality watch. You can buy it for £230 from Currys PC World.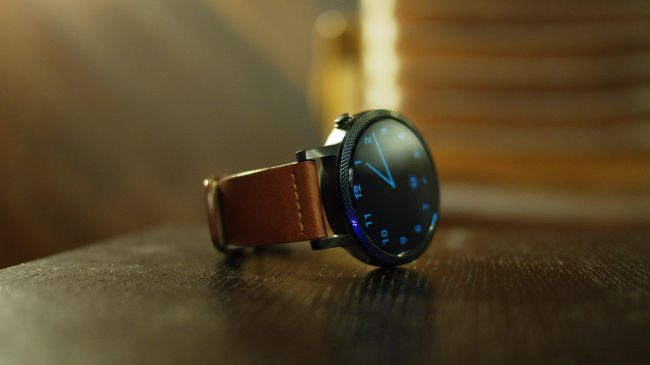 The second generation Moto 360 certainly gets our vote as one of the best smartwatches when it comes to the design - and it is also one of the most comfortable wearables around. It is compatible with your iPhone, and for all the ladies out there, there is a Moto 360 for Women, which has a slightly slimmer design. It is however a couple years old now, having been released in 2015, and can be hard to find in the UK.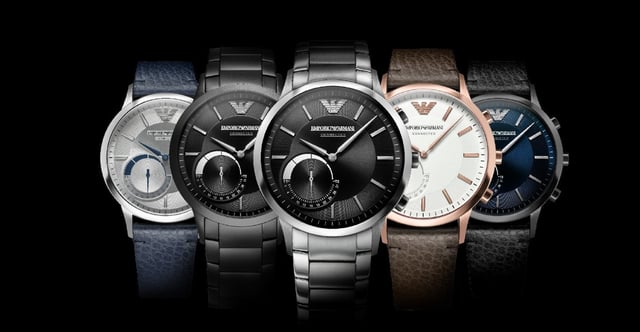 Emporio Armani Connected Smartwatch
Toby Wiseman's recommendation is the new Emporio Armani Connected smartwatch. In his own words:
Slick and robust, it boasts all the tracking metrics you'd expect (miles run, calories counted, weather checked), without forfeiting design hallmarks. Crucially, the ability to switch between faces means you can transition from workout to work drinks without breaking sweat. Best of all, priced at £389, it'll only cost you £60 more than a Jony Ive number. That's not just smart, it's sensible.
We agree.
---
About VTSL
VTSL is the leading UK provider of IP business phone systems and unified communications solutions for organisations across the UK and Ireland. As winner of ITSPA's prestigious Best VoIP Provider for Medium Enterprises this year, VTSL has a proven business phone service trusted by sectors that depend on telephony. With a low per user monthly pricing structure, inclusive minutes, and features such as mobile twining and cloud call recording, VTSL offers a quality business phone service at a price almost any business can afford. Learn more about the UK's best VoIP business phone system provider at www.vtsl.net.