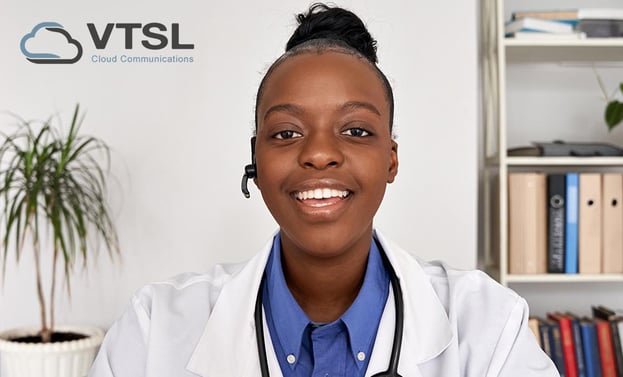 By Dan Rue
There's no doubt that the pandemic has significantly changed the role and impact of technology across the public sector on a national and local level. GP surgeries, for instance, are now making greater use of online software and tools which have played an important role in the delivery of vital services, such as remote consultations, throughout the crisis.
Indeed, it seems likely that this reliance on digital healthcare will continue to influence the way services are delivered at the local level for the long term. Research last year from the BMA, for example, revealed that nine out of 10 GPs want to continue with remote consultations after coronavirus.
From a technology perspective, one of the most important trends supporting these developments is the growing adoption of cloud computing across GP surgeries, where both the underlying infrastructure and specific software tools can be outsourced to expert third parties.
Across the economy, cloud computing has become a hugely successful, multi-billion-pound industry. But what are the potential benefits for GPs of using the cloud and how can this kind of 'digital transformation' help bring them closer to patients? There are five key issues to consider:
Cost: By using online Software-as-a-Service (SaaS) instead of the traditional approach of installing software on every computer, users can benefit from a convenient monthly pay-as-you-go model. Given that all users need to access cloud software is a desktop, laptop or smart device and internet connectivity, they can also save money on the bigger hardware purchases that have always been required. Money saved here can potentially be allocated against other important care provision priorities.


Performance: Cloud computing services will generally offer faster, more reliable performance than traditional technologies, particularly those that have been in use for a number of years. This can help remove the frustration of IT that it is slow to respond or even stops working entirely at an inconvenient moment. Another key performance benefit for GPs is increased line capacity, particularly useful for spikes in demand and future scalability.


Service: Good cloud computing service providers offer extremely strong levels of customer support and service, meaning if there are any technology issues, it should be very easy to get help quickly and conveniently. This is particularly useful for surgeries who may have seen vital services interrupted in the past due to technology failures and downtime.


Security: Cybersecurity is a huge problem across every sector, and given that GP surgeries hold extremely sensitive and personal data about their patients, is among the top technology priorities. Established cloud providers offer high levels of security, data protection and backup services as part of their 'as-a-Service' package. This helps ensure GP surgeries are more effectively protected against risks such as ransomware attacks and data theft.


Ease of use: today's cloud-based software services are often built for purpose, with many offering a high degree of bespoke functions so every user can tailor it to their needs. Take cloud telephony, for example - an approach that not only releases surgeries from the burden of managing phone technology away from the GP practice, but also adds huge versatility and convenience to medical professionals currently working in difficult circumstances.
As the cloud computing trend becomes dominant across the technology landscape, GP surgeries that can identify and adopt services that are built for their unique needs will be ideally placed to meet the challenges of a changing healthcare environment. What's more, they'll also be able to embrace the convenience offered by the cloud to bring doctors, nurses and support staff closer to patients across the local community.
If you are interested in learning more about how GP Cloud Voice, our cloud telephony system, can help GP practices get the most from telemedicine, please contact me at dan@vtsl.net or on 0333 405 3216.
---
About VTSL
VTSL is a leading cloud communications provider, offering GP practices and other organisations across the UK & Ireland powerful voice communications technology that allows them to work smarter. VTSL's service streamlines day-to-day interactions with intuitive and easy-to-use management portals, mobile apps, and state-of-the-art phones. Integrations with applications such as EMIS reduce admin time and provides a seamless working across platforms. Learn more by emailing info@vtsl.net today.