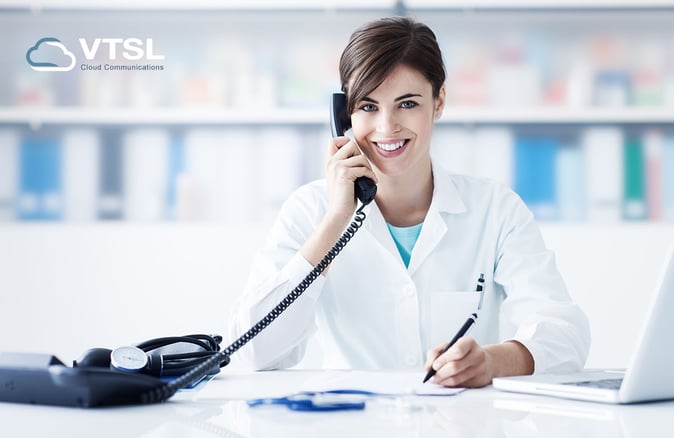 By Dan Rue
Phone-based medical consultations were first offered to UK patients in the early 1990s, primarily as a way to help people in more remote locations get better access to vital advice and care. While the use of telemedicine has grown in the years since, the outbreak of COVID-19 saw the general rollout of phone-based services across every community around the country and an unprecedented acceleration in its adoption.
As surgeries restricted in-patient visits, staff and patients were forced to quickly adapt to a new style of contact. More than 12 months on, the phone remains critical to the provision of GP services, with doctors and patients alike discovering that telemedicine is a valuable alternative to visiting the surgery in person for certain conditions and situations.
But in practical terms, what has actually changed for doctors, receptionists and patients in the last 12 months and how might these experiences change the nature of community healthcare in the future?
Looking at our own data about the changing nature of surgery-patient phone contact reveals a fascinating shift in service provision:
In February 2020, just prior to the widespread outbreak of COVID-19 in the UK, a busy surgery in London - whose cloud telephony services are provided by VTSL - recorded 3,300 inbound calls, taking 95 hours in total. In the same month, the surgery made 1,200 outbound calls totalling 27 hours.
By February 2021, the situation had changed dramatically. Inbound calls had risen to 4,380, taking 185 hours - a significant rise in volume that almost doubled in overall duration. But it was in the outbound calls where the biggest changes were seen: nearly 2,500 calls were made by surgeries, totalling 136 hours in duration.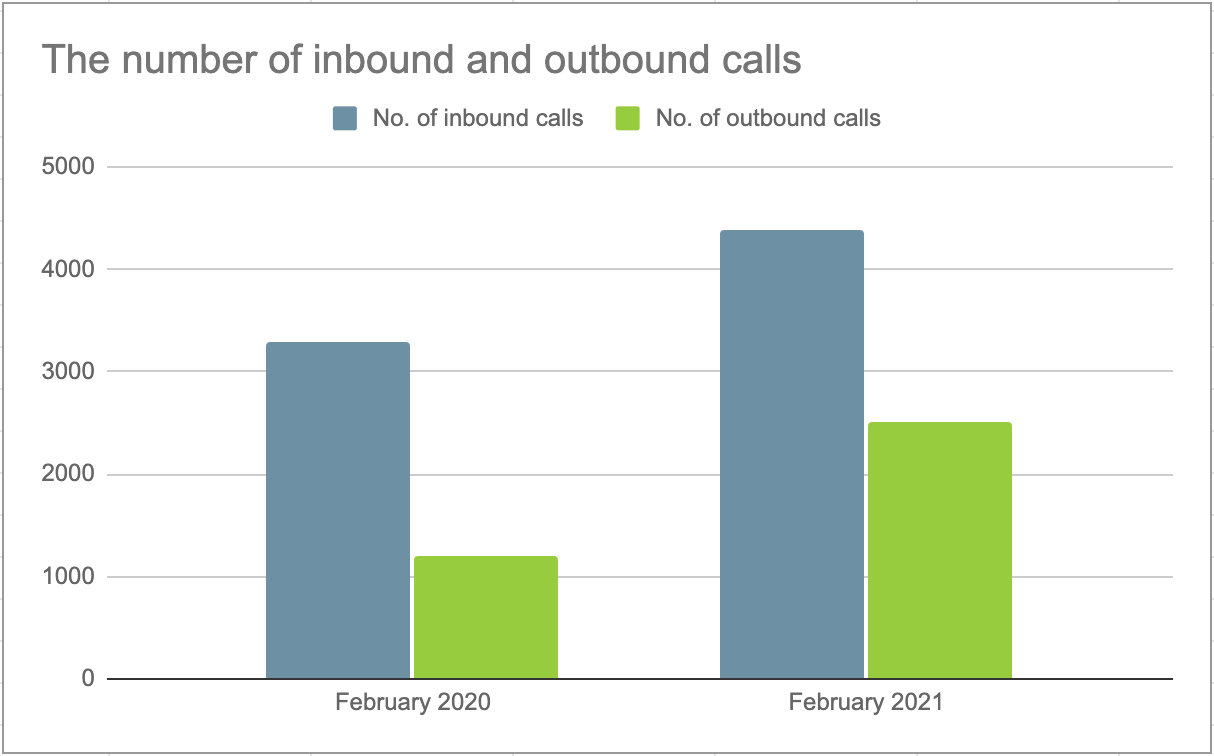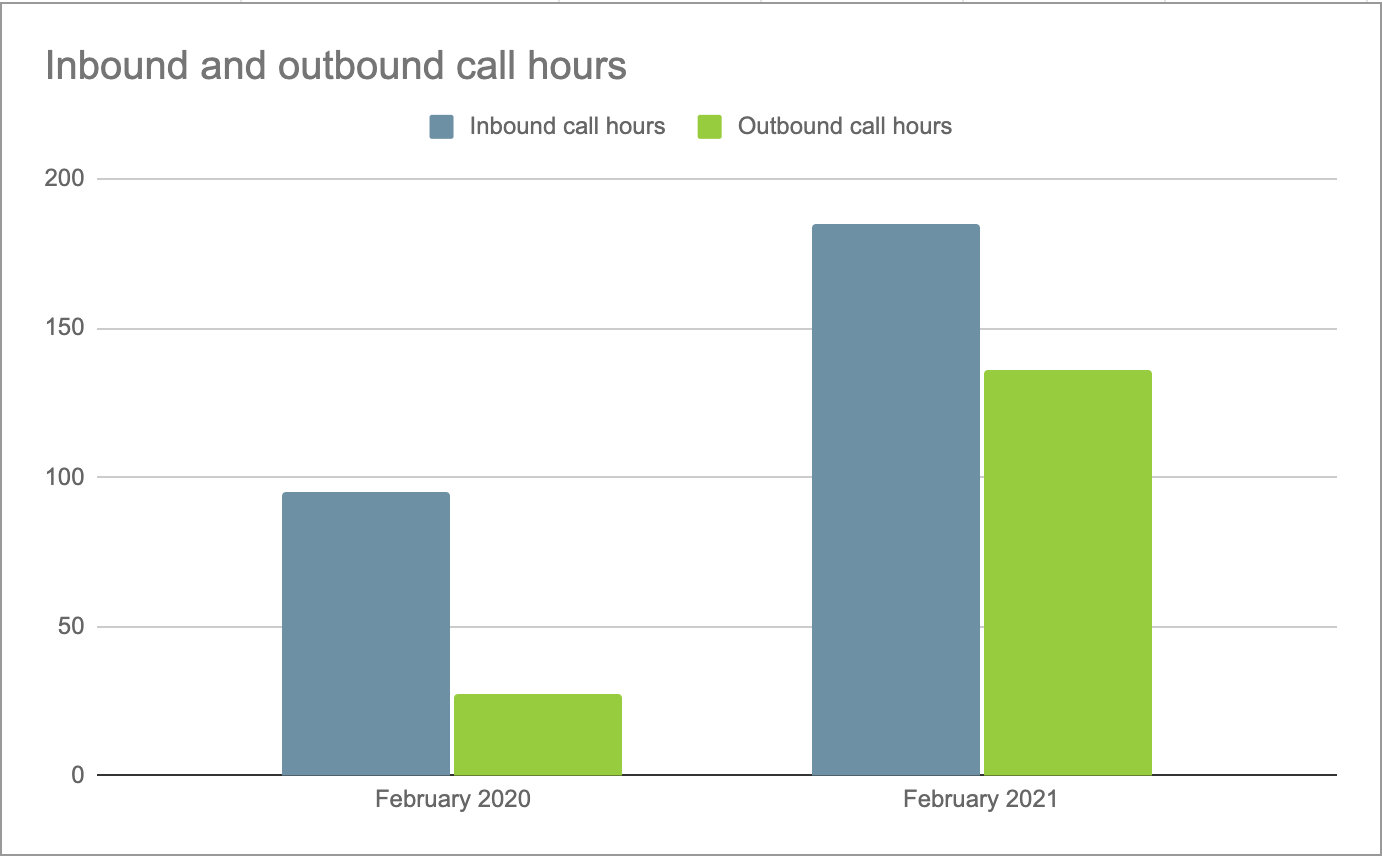 With total outbound call time increasing by over 400%, the growth of remote contact and consultations underlines the shift in service provision and the growing reliance surgeries now place on their phone systems.
For that surgery in London and many more like them around the country who already use cloud telephony services, access to efficient, reliable and high performance telephony systems has played a vital role in the provision of effective telemedicine.
The versatility of cloud-based technology means users can work remotely or in the surgery using exactly the same app on their mobile device or laptop to make and receive calls. The most effective services also integrate with EMIS and other clinical systems, reducing the amount of admin time staff spend finding and updating patient records. Designed to provide surgeries with precisely the features they need to serve patients in a modern way, cloud telephony services can also offer features such as unlimited cloud-queuing, call recording, easy-to-change auto-attendants and on-hold music.
Looking ahead, the doctor-patient relationship will continue to rely on the phone as a standard consultation tool. According to an article in the British Medical Journal, "Telemedicine is here to stay", with virtual consultations and triaging having reached a "tipping point" during the COVID-19 crisis.
This means that surgeries, federations and PCNs must look closely at their use of phone technology to ensure they can meet the needs of doctors, receptionists and patients. For many, the adoption of cloud telephony will become a priority as surgeries look to balance in-person consultations with the undoubted benefits that telemedicine can offer.
As explained in a report by Deloitte Centre for Health Solutions: "There is a realisation . . . that digital transformation is crucial to bridge the gap between the demand for healthcare and the supply of staff and resources available." In a future where telemedicine will play a key long-term role, telephone technology must support GP surgeries in providing an effective, all-round service.
Read our 5* reviews on Practice Index, or to find out more, read our case study on how we delivered a telephony system for Kingston Chambers, a federation representing 24 practices in Kingston, that would allow each practice to retain their independence, whilst delivering the benefits of working at scale: enhancing the patient experience, increasing productivity and improving their bottom line.
If you are interested in learning more about how GP Cloud Voice, our cloud telephony system, can help GP practices get the most from telemedicine, please contact me at dan@vtsl.net or on 0333 405 3216.
---
About VTSL
VTSL is a leading cloud communications provider, offering GP practices and other organisations across the UK & Ireland powerful voice communications technology that allows them to work smarter. VTSL's service streamlines day-to-day interactions with intuitive and easy-to-use management portals, mobile apps, and state-of-the-art phones. Integrations with applications such as EMIS reduce admin time and provides a seamless working across platforms. Learn more by emailing info@vtsl.net today.