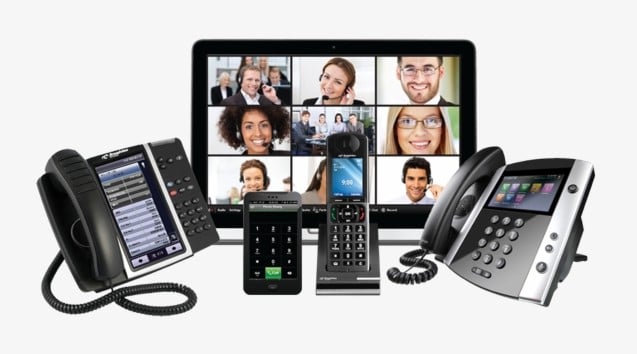 You may have read recently that Zoom is going to start offering video conferencing hardware, as-a-service - meaning companies can pay monthly to rent state-of-the art equipment for only a small fraction of the cost to buy it. Companies benefit from the latest technology, completely supported, without a full fledged investment into devices that will no doubt be out-dated in a few years; and Zoom benefits by bringing its services to the office as people just as people start working from home less.
But this genius idea isn't new. VTSL has always offered hardware-as-a-service (HaaS), providing customers with IP phones, network switches, and WiFi equipment as a fully supported service. For a small monthly fee VTSL customers are able to use the hardware they need to support their specific cloud communications solution.
Let's take a closer look at the key benefits of HaaS.
1. Control Cost and Scalability
Purchasing hardware outright can be a great solution for some, but it doesn't give organisations the flexibility they need to scale up or down. Scaling up with purchased hardware requires a significant investment while purchased devices often must be used for long periods of time to see a material return on the initial investment. HaaS affords businesses the ability to scale up or down with high-quality devices designed for their needs, allowing them to maximise cost efficiency, and manage their hardware solutions to fit their needs and budget.
2. Full Support is Included
HaaS solutions are usually fully supported, allowing customers to access engineers and technical staff for free when something goes wrong. This isn't the case with device purchase. Whether a company buys one laptop or 1000, technical support does not come included.
3. Replacements are Free
The same is true for broken devices. If the hardware device you bought completely malfunctions, you are usually only covered for a replacement for the first year. At VTSL, we replace broken devices within 24 hours and pre-configure them remotely so that they are fully functioning for the user when they arrive. While this might not be exactly how all HaaS suppliers handle replacements, many will offer a version of this to ensure broken devices are replaced with little to no cost to the business.
4. Avoid Technology Obsolescence
HaaS means that you will never have old equipment that needs disposing of and replacing. HaaS devices will be upgraded by the provider in line with their useful working life ensuring that you always have the most up to date technology.
Conclusion
We live in a a world of constant technological development. And we also live in a world in which we are completely dependant on our devices for business communications and operational effectiveness. We need modern devices that can be replaced in an instant if something goes wrong, and are fully supported by knowledgeable customer service teams. For businesses who would prefer to avoid a large financial outlay upfront for devices, and may need to scale up or down in the future, there is a lot to be said for choosing the next big thing: hardware-as-a-service.
---
About VTSL
VTSL is a leading hosted communications technology company, providing organisations across the UK and Ireland with the solutions they need to work smarter. From integrated telephony-CRM systems, to video conferencing, to fibre connectivity and work-from-home solutions, VTSL is committed to helping companies use technology to get ahead. Find out more about VTSL's award-winning cloud business telephony system, network solutions and software integrations by emailing info@vtsl.net or giving us a call.