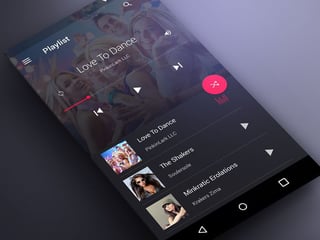 We have had a few ideas lately about where technology is heading, spurred on not only by our own experiences with clients, but also from what we are seeing from other technology providers.

Idea 1
As we become a more digitised society—with devices, applications and ways to connect worming their way into even the most intimate aspects of our life, things will become simpler, not more complex.
Most people would argue that is impossible: the more digital stuff there is, the more inherently complex life is.
Idea 2
But it isn't impossible, and here is why: Applications and devices are already becoming more streamlined—with simpler interfaces, less buttons, fewer ports and only one or two style choices. Less is more now. Perhaps it always was, but we are seeing it manifested in a way we haven't before with regards to tech. It is the backlash against the initial trend of giving consumers everything they could possibly want – all in one bit of software. Recent technology revolves around the device being smart, an expert device, or at least an elegant amalgamator of all your other expert applications. The latest devices are so smart that you barely have to use it to use it. So smart that they know what you want before you do and have a User Interface so intuitive you were born knowing how it works. Take Uber for example – everyone knows how to use it without training, being shown or watching a user video. Same with the iWatch, even without training or the user guide, most people can use the majority of features immediately.
And with devices and software that enhance and help organise our lives effortlessly - life does indeed become simpler. Just last night I said to my iWatch: Siri set a three minute timer, and then open Uber. It saved me having to hunt through my bag for my phone... open up the timer application, set a timer, then open up the uber application. It really was effortless.
Idea 3
Connective technology is about to become the 5th basic element. Just like fire, wind, water and earth are givens on this planet, no matter where you live – technology is about to be in a similar category. Think about it. With the Internet of Things about to integrate just about every item you own to all the other items you own, and the internet; with devices becoming simpler and actually making life easier, with incredibly intuitive User Interfaces and wearable computing; with high speed connectivity growing like the roots of a big tree across the West, and even basic internet connectivity reaching the most obscure places – we cannot avoid being connected. We cannot enjoy total anonymity like we once could.
Conclusion: Get ready. You can't escape.
What do you think? Give us your opinion in the comments!
---
About VTSL Simplicity
Last week VTSL launched Simplicity—an easy-to-use phone service for small businesses. It doesn't have all the bells and whistles of VTSL's popular hosted VoIP business telephone system, but it provides organisations with 6 people or less, what they need to have a professional telephone presence. Like all technology companies, a business phone system provider like VTSL has to stay on top of consumer demand, flow with the trends and offer organisations what they really want. Simplicity does this through its basic, straight-forward provisioning process, self-installation, and flat-rate per user fee that includes call minutes. For more information, see VTSL's Simplicity brochure.