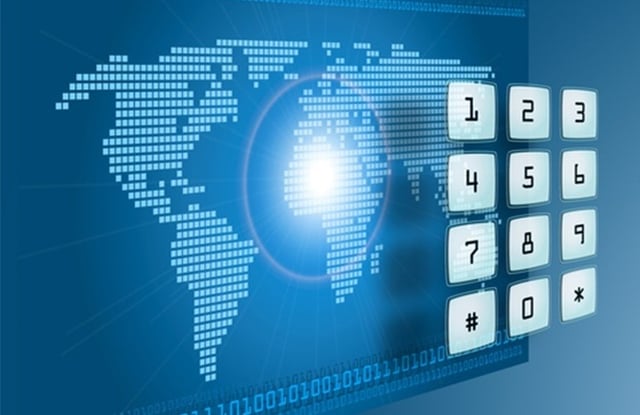 Do you know what telephone number range will be shut down this June? Are you confident of which phone numbers carry a charge, and which are free? Do you know your partner's mobile number from memory?
Most people don't know the answer to any of these questions. And while this guide can't help you memorise your partner's mobile number, it does provide a quick overview to the UK telephone number system. Don't get stuck with sneaky telecoms provider charges you didn't see coming!
01, 02 geographic numbers

All UK geographic area codes start with either 01 or 02. These are standard calls. Whether called from a landline or from a mobile, most people pay for these through a monthly package with an inclusive allowance.

071, 072, 073, 074, 075, 077, 078, 079 mobile numbers

All UK mobile numbers start with digits in the range 071-075 or 077-079. Isle of Man additionally uses 07624 among others. Except for calls to the Channel Islands and Isle of Man, these are standard calls. When called from a mobile, most people pay for these through a monthly package with an inclusive allowance.

Jersey, Guernsey, Isle of Man numbers

Watch out. As the termination rate paid for calls to landline and mobile numbers in Jersey, Guernsey and Isle of Man is generally higher than that paid for calls to standard UK landline and mobile numbers, these calls do not usually count towards inclusive allowances.

03 geographic-rate numbers

Calls to 03 numbers cost the same as calling 01 and 02 numbers and count towards inclusive allowances on landlines and mobiles in the same way. This Ofcom regulation has been in place since their introduction in 2007.

Numbers starting 03 are used for sales and enquiry lines, customer service lines and many other things. Most government departments and local authorities now use 03 numbers.

080 freephone numbers

These are "freephone" numbers. Calls to numbers starting 080 are free from landlines and from mobiles. They are used for sales and enquiry lines and for customer service lines among other things.

084, 087, 09 service numbers

These are premium numbers with an Access Charge.

0500 numbers

Calls to 0500 numbers are free from landlines but not from mobiles. These calls can cost up to 40p per minute from mobile phones. Ofcom is closing the 0500 range on 3 June 2017.

070 personal numbers

Numbers starting 070 are not mobile numbers. They are "personal" or "follow me" numbers. They can cost anything up to 80p per minute from landlines and up to £2 per minute from mobiles. If you receive a missed call purporting to come from an 070 number, do not call it back.

Many employers will block number ranges that carry a charge or are not included in their business phone service call package. With a VoIP service provider this is usually easily done in the online portal, or via customer support. But when we aren't using our office phone system, there is likely no block on expensive number ranges—it is up to you to know.
---
About VTSL
VTSL is a VoIP service provider specialising in hosted communications solutions and IP business phone systems. VTSL offers a wide range of phone numbers and a full number porting service for businesses wishing to switch their telephony to the award-winning provider. For more information on VoIP services, business phone systems, included features or porting your numbers over, contact sales@vtsl.net today, or call 020 7078 3200.