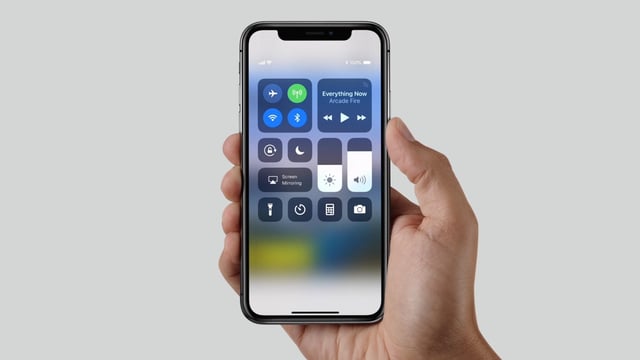 You probably already know what the iPhone X can do. It can unlock with facial recognition and charge wirelessly. It has a super retina screen that spans from edge to edge and no home button. It has animated emojis called Animogis, that mimic your current facial expression. But what you probably don't know is that the best feature of the new iPhone X is its A11 AI neural network brain.
The iPhone X has a dual-core A11 bionic neural engine chip that can perform 600 billion operations per second, drastically improving your phone's ability to understand your voice and the world around you. It is this neural engine that powers the algorithms that recognise your face to unlock the phone and transfer your facial expressions onto an animated emoji. It also powers the feature that allow you to search your images in Apple Photos using terms such as "dog" (something we are itching to try). The new A11 bionic chip also allows your phone to process data more quickly, and reduce how much applications sap your device's battery. But the most important development of the A11 bionic neural engine is how it will facilitate augmented reality. The augmented reality demos Apple did at the launch, ranging from gaming to sports, showed off high-fidelity visuals placed dynamically in the real world, viewable through the iPhone's camera lens.
This iPhone is the first truly designed for AR. Apple custom tunes each phone for augmented reality cameras, individually calibrating them in the factory. There are new gyroscopes, new accelerometers and the new Apple GPU renders amorphous immersive graphics at up to 60 frames a second.
What does this mean in for you? Or for your business? The implications are huge. Sales reps no longer need to go to give in-person demos. Marketing efforts will transform from content-filled websites to AR experiences for products and services. And learning will become a completely different field as we begin to use our smartphones to super impose information about everything from a flower to a constellation just by holding our phone up in front of it. Just like VTSL allows developers to integrate virtually any business application with their leading hosted telephony service via the VTSL cloud API, Apple is enabling developers all over the world to build AR applications using their ARKit. As such we will no doubt see a plethora of augmented reality apps pop up next year in a wide array of categories… allowing us to see and experience things we never thought possible.
We knew that augmented reality would be making its way into our lives in the not too distant future, but we didn't realise it would be this soon. Apple's A11 new bionic chip is a giant leap forward, another sea change in the world of technology, and no doubt for the world in general.
---
About VTSL
VTSL is a technology company specialising in unified communications. As the leading provider of VoIP business phone systems that integrate with core business applications, VTSL provides organisations in the UK and Ireland with time-saving, cost-saving solutions. As one of the first to market with a purpose-designed VoIP business phone service in 2007, VTSL has grown to be the go-to IP telecoms provider for companies looking to streamline their business communications. Learn more about the unified communications specialist and their VoIP telephone service at www.vtsl.net or by calling 020 7078 3200.