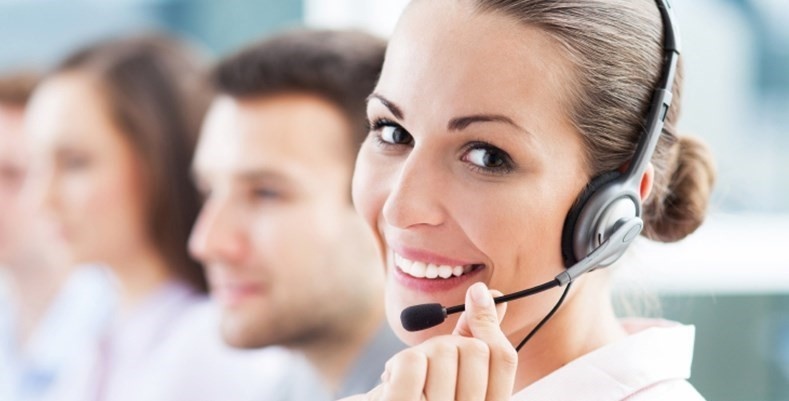 Bad customer service undermines everything — from your newly redesigned product, to your beautiful packaging. It is the most personal interaction your customers will have with your company. It isn't the same as browsing your website, or even using your product or service, it is a direct human to human connection between your team and your customers. Ultimately, it is an opportunity to make a lasting positive impression.
Below are some of the barriers that will prevent your customer support team from delivering 5-star service.
Inattention
Customers want to be heard. Not only do they expect you to understand their problem and offer a solution, but they also want you to hear their feedback, their complaints, compliments and suggestions. They want you to hear what they say, and respond. If your customer support lines are constantly busy, or your call queues leave customers waiting on hold for 5 minutes or more… you have lost before you have begun. The customer feels like they aren't being paid attention to and your support agents aren't even given the opportunity to listen and respond.
Solution: Ensure you have enough customer support agents to handle call loads. This can be done using call reporting tools such as Wallboard, and overflow call groups when resources are tight.
Inconvenient access to support
Imagine not being able to find a customer support number after looking everywhere for it. Finally when you find it buried on the company's website, you call it only to be told to leave a message.
Inconvenient access to support, even if it is good support, is off-putting and incredibly frustrating for the customer who needs help immediately. Ensure your customers have easy access to support when it is needed.
Solution: Put your phone number everywhere — on confirmation emails, invoices, packaging and most importantly, very clearly on your website. Ensure that you have an auto-attendant that allows your customers to easily select the department they wish to speak to, and that each department has someone there to answer the call.
Lack of customer personal data or insufficient use of it
It is important to customers that the company has access to their previous transaction history and their personal details. Recent CX Act's research revealed that the degree to which customers' information is used by the company to provide a personalised solution is in direct correlation with the degree to which customers perceive their support interaction as quick and easy. If your agents have to put the customer on hold for minutes at a time to retrieve records, your company is not using modern technology to its fullest.
Solution: Ensure that your business phone system is integrated with your CRM system. Whether you use Salesforce or another contact management system, you can set it up so that the most recent records relating to a caller pop up on the screen with the phone rings. Notes can be made in the pop-up window, and the call logged automatically — saving time and effort, and ensuring accurate record-keeping.
Not being able to speak to the same person
Often a customer wants to speak to the support agent they were speaking to previously. Being able to determine who that was quickly, whether they are available to speak, and transferring the call correctly are all necessary capabilities for the agent who took the call. Imagine calling a company only to be told they weren't sure who you were speaking to before, or getting transferred to a busy number or dead line.
Solution: Ensure your business phone service has user availability lights to show agents when their colleagues are able to take calls. Also ensure that transferring calls is easy.
Untrained customer service agents
Let's say the support phone number was easy to find, you were immediately transferred to the person you were speaking to previously, and you didn't have to wait long at all. If that customer service rep is not able to answer your questions and solve your problem, you will hang up unhappy.
Solution: Ensure your customer service team are solving problems as they should be by listening to their call recordings. Most hosted VoIP business phone services will be able to offer unlimited call recordings, that you can easily access from your account's online web portal.
---
About VTSL
VTSL is the leading UK provider of IP business phone systems and unified communications solutions for organisations across the UK and Ireland. As winner of ITSPA's prestigious Best VoIP Provider for Medium Enterprises this year, VTSL has a proven business phone service trusted by sectors that depend on telephony. With a low per user monthly pricing structure, inclusive minutes, and features such as CRM integration and cloud call recording, VTSL offers a quality business phone service at a price almost any business can afford. Learn more about the UK's best VoIP business phone system provider at www.vtsl.net.