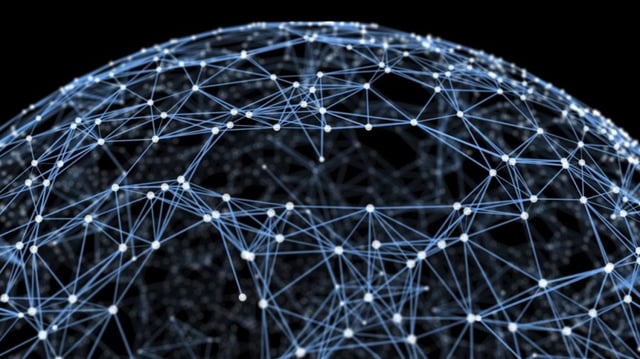 What is a Quantum Network you may ask? Quantum networks allow for the transportation of quantum information between physically separate quantum systems. And secure communication can be implemented using quantum networks through quantum key distribution algorithms. In plain English, Quantum Networks allow for hack-proof communications, something very covetable in the current age of cyber warfare.
Quantum networks and quantum cryptography rely on one of the bizarre consequences of quantum mechanics — namely, that when a photon of light travels from one point to another, it travels in an indeterminate state. An observer cannot know it's orientation, or polarisation, without disturbing the photon and changing its outcome.
Thus, if a secret message gets encrypted with a quantum key encoded in a photon's initial state, then any outsider trying to intercept the message would disturb the particles, thereby changing the key.
China has set up its first "commercial" quantum network in its northern province of Shandong, state media said, the country's latest step in advancing a technology expected to enable truly secure cyber communications. The network provides secure telephone and data communication services and is expected to be connected to a Beijing-Shanghai quantum network. Apparently hundreds of pieces of equipment connected by hundreds of kilometres of fibre optics were installed within five months. This "first commercial quantum private communication network" is now being exclusively used by more than 200 government and official users. With cyber attacks costing UK companies more than £30bn last year, being able to use quantum network technology to ensure hack-proof communications would be a game-changer.
With that said, there are ways to make voice and data communications extremely secure. VTSL's VoIP platform for example, has some of the most advanced security measures with IP filtering to prevent unauthorised access to clients' phone systems. VTSL's Private Access Network product (PAN) is, as the name suggests, separated from the Internet (and as such, invisible to hackers). And calls over public internet connections, using VTSL's teleworker solution, are encrypted so they cannot be eavesdropped on. While China may be leading the quantum network technology race, UK companies need not be sitting ducks. The technology for nearly hack-proof business communications exists and is a phone call away.
---
About VTSL
VTSL is a unified communications provider offering VoIP telephony and connectivity solutions for businesses across the UK & Ireland. With over 35 features included as standard in its hosted IP telephony service, and a cloud-API for integrations into nearly any application, VTSL remains the go-to provider for business telephony and unified communications. This year VTSL won the Best VoIP Provider for Medium Enterprises at the Internet Telephony Service Provider Association Awards. For more information on how your business can benefit from a full-featured VoIP telephone system, contact VTSL's specialist advisers on 020 7078 3200.