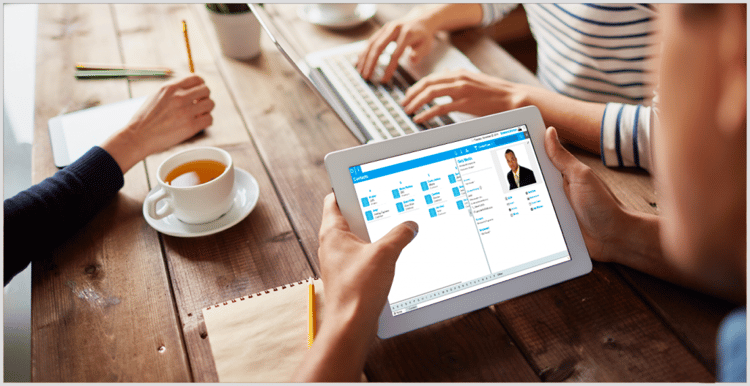 Telephony has become much more than just a form of communication. It has the ability to promote innovation, efficiency and integration.
While an increasing number of companies are seeking to adopt modern, cost-effective communication technology (such as VoIP business phone systems), the task of communicating with customers and taking care of their needs is often accomplished using advanced CRM (customer relationship management) solutions.
As such VoIP-CRM integrations allow cloud VoIP providers to connect their customer's CRM accounts with their business phone systems, and exchange data between the two platforms. The result is increased productivity and flexibility for staff, and better service for customers. Here we explain why VoIP business telephony and CRM system integration is such a powerful combination.
An Overview of VoIP-CRM Integration
On the whole, CRM systems provide a platform to manage, organise and track a company's interaction with existing or potential clients, business partners and other contacts. It is the key point for customer data analysis when the focus is on customer retention and business growth.
Incorporating VoIP technology into a CRM system will increase the functionality of the overall solution and strongly contribute to improved productivity of employees. An integration also enables the collection of customer transaction activities and histories, creating more data for targeted marketing and selling. Additionally, because it is based on real-time customer data, such an integration offers companies accurate tracking and wide-ranging projection capabilities.
Advantages of a Business VoIP-CRM Solution
VoIP-CRM integrations, implemented by top-quality VoIP providers bring a considerable number of benefits:
Improved Customer Service
The availability of on-the-go access to beneficial features such as number lookup history, order history, call logging, and real-time data rolled into one system contributes to a better understanding of customers, and consequently builds successful business relationships.
Effective contact with clients and staff
Some enterprises interact with customers and employees on several different platforms. A unified VoIP and CRM system provides the possibility of monitoring a variety of communications as they happen, even when working remotely.
Linking marketing and sales
CRM data is important for the company's marketing department when analysing customer behaviour and developing promotional campaign strategies. CRM reports and sales funnel data help marketing staff assist sales people better. VoIP-CRM integrated call data is a useful tool in assessing the effectiveness of different strategies and evaluating the customer experience.
Better staff management
With the help of VoIP-CRM integrated solutions, sales team managers are able to receive useful, relevant information on each sales person's performance. This data is useful in optimising staffing requirements, monitoring staff activities and distributing workload.
Tips on Integration
Upon making the decision to employ a VoIP-CRM integrated solution, make sure you speak to the provider about how their product works. It is advisable to use a CRM solution that includes a comprehensive application program interface (API).
The API supports features necessary for VoIP integration, and enable the two-way communication and control between the two systems. In essence, an API is an interface that enables one application to talk to another, thus making the integration possible.
When anticipating increasing call volumes, ensure that scalable API transaction volumes are implemented to guarantee that the existing CRM program is able to cope with an intensive data and transaction feed.
There are off-the-shelf solutions that are able to facilitate basic integration between an array of VoIP and CRM products. But often integrations need some tweaking so that they work seamlessly for an organisations unique needs. Ask suppliers if there is an option for customisation with regards to their solution.
For more information or advice on VoIP telephony system and CRM system integration, speak to one of our expert consultants today. Call 0207 078 3200 or email info@vtsl.net.
---
About VTSL
VTSL is the UK & Ireland's award-winning VoIP business phone system provider, helping businesses to work smarter and faster by using technology. With VTSL's VoIP business phone system, organisations are able to integrate other software systems, such as CRM solutions, for seamless working between applications. Other benefits, including call recording, auto attendants, mobile twinning and soft client applications enable businesses to manage staff better and provide a higher level of customer service. To learn more about what a state-of-the-art VoIP business phone system can do for your business, get in touch today.