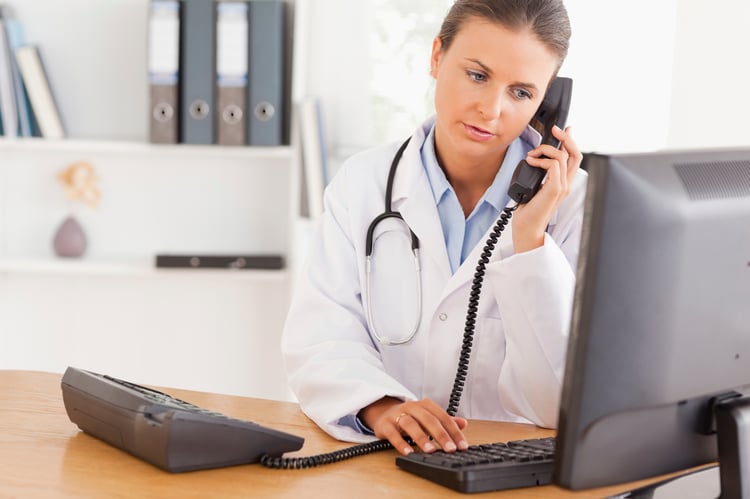 By Dan Rue
Since the outbreak of Covid-19 in early 2020, general practices have seen the long standing challenges they face magnified and have had entirely new challenges thrown upon them. One such challenge is finding a phone system that meets the needs of both patients and staff who may not be able (or allowed) to physically come into the practice.
Unfortunately many practices are still burdened with outdated phone systems that have proven to be incapable of adapting to the nature of modern healthcare. And the downfalls of these older systems, which require the need for physical hardware, are amplified in situations like the current pandemic.
Cloud communications, such as VTSLs own GP Cloud Voice, is designed to provide the flexibility needed in modern practices, as well as offering scalability, cost savings, and home working solutions.
In this series of blogs I'll be exploring some of the key advantages of a cloud system and why they are particularly crucial for GPs. Today we are going to talk about accessibility.
Accessibility
As with many services in the modern online age, cloud communications focuses on empowering the user, giving them control to make changes with the click of a mouse. And to empower users and administrators, cloud systems use system portals, or dashboards, where most elements of the system can be accessed, changed and activated/deactivated.
Whether it is being able to change patient messages instantly, manage call volumes or allow staff to work from home seamlessly, cloud communications systems give users the power to manage all elements of their telephony quickly and easily. Gone are the days of emailing faceless support teams and waiting days on end for simple changes to be made with no follow up support.
For example, through the VTSL online portal, managers can add new users, change extensions, activate voicemail boxes, change pre-recorded auto-attendant messages, see user call statistics, view invoices, watch live call data, change call groups and so much more. The best part? You can be anywhere with an internet connection to access the portal - you don't need to be at your desk.
We live in an unpredictable world - a world where a global pandemic can change how doctors are able to treat patients, if at all, in an instant. GPs need to be fluid, flexible and looking ahead. And one of the easiest ways to do this is simply by switching to a cloud telephony system.
To learn more, please email me at Dan@VTSL.net or give me a call on 0333 405 3216.
---
About VTSL
VTSL is a leading cloud communications provider, offering businesses and organisations across the UK & Ireland powerful voice communications technology that allows them to work smarter. VTSL's service streamlines day-to-day interactions with intuitive and easy-to-use management portals, mobile apps, and state-of-the-art phones. Integrations with business applications such as CRM systems reduce admin time and provides a seamless working across platforms. Learn more by emailing info@vtsl.net today.