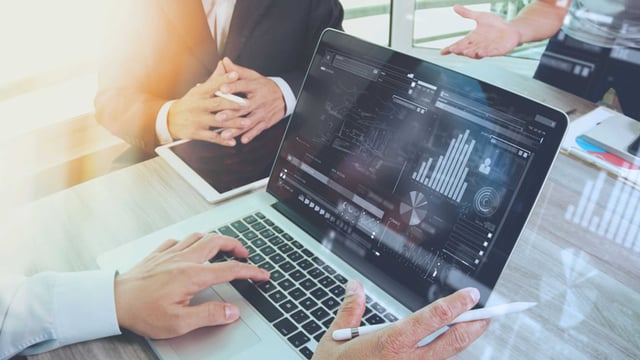 Business technology is something we are all grateful for. Think back 15 years ago, before CRM and project management systems, before your accounting software automated hundreds of hours of manual work and before you had order and payment processing tools.
Today software streamlines employee onboarding, payroll and performance management all in one place for employees located all over the world, and CRM software like saleforce.com enables customer service teams to see a customer's history, website interaction and previous inquiries in a matter of seconds. We are operating in a time when you can buy something as expensive as a vehicle with no human interaction.
But a study by Opinium found that 4 out of 5 consumers prefer human customer service interactions – particularly for large transactions. Not only do consumers call a business when they are in the 'about-to-purchase' phase of a buying cycle, but those phone calls are 10-15 times more likely to generate a sale than digital form submissions.
Not all companies make it easy to call for help or advice. How many times have you been searching a website for a customer support phone number, only to get a pop-up for a chat bot who isn't very helpful? Too much technology and not enough humans doesn't necessarily equate to a better business. These things need to be balanced.
How do you ensure your business has the right balance? Use technology to improve and streamline the human interaction. This is how:
Make things personal.
According to Salesforce, 60 percent of consumers say that personalised customer care influences their loyalty to a brand.
Creating a customer loyalty reward program
Asking them for valuable feedback – SurveyMonkey makes this easy and affordable
Using their name when communicating with them – easily done with most modern marketing and website platforms
Offer multichannel communication.
Digital forms, emails, phone calls, live chat and social media are all ways to interact with your customer base. For most companies, it is best to offer all of the above, but knowing your customer's expectations will help ensure that their preferred communication channel is easy to access.
If you have a younger customer base on average, you may get away with mostly digital channels of communication. Chatting with bots is limiting however, and can potentially cause more frustration than it's worth. If, for example, you are a business IT company, and get calls at all times of day, you may need 24-hour phone support. If that isn't an option, use technology (like an auto-attendant or out of hours message) to clarify the phone hours upfront and let customers know when they can hear back from a live human.
Train and reward your support staff accordingly.
It is far less expensive to retain customers than to acquire new ones, so it is important to ensure your support staff make every interaction with a customer positive one. You can provide valuable feedback and have more productive staff trainings if you use a VoIP business phone service call recording system by which you can listen to agents' calls with customers. Using a real interaction that the employee can listen to will transform their support skills far quicker than reading a manual or listening to an expert. Creating an incentive scheme for superior support will also help to motivate them.
---
About VTSL
VTSL is the Best VoIP Business Phone system provider as chosen by leading industry body ITSPA in 2017. VTSL helps businesses to work more efficiency using technology while reducing costs. With an intuitive, full-featured business phone service, integrations with CRM, browsers and mobiles, and friendly UK-based support, VTSL offers a communication service that delivers what organisations need to get ahead. Learn more about VoIP business phone systems, VoIP telephony and using technology to work efficiently at vtsl.net or by calling 020 7078 3200 for a free consultation, or click here to request a quote.