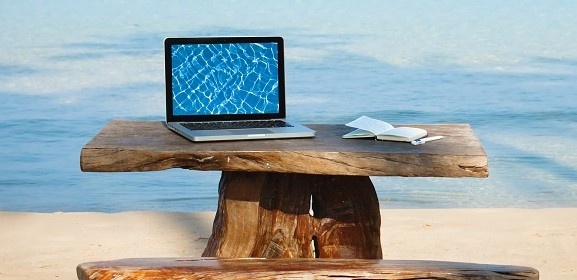 Think what you may, companies of all sizes will have to embrace going mobile if they want to stay competitive. What used to be a way for staff to check emails from their laptops is now an entire mode of working effectively outside the office.
With the rise of flexible working options, and better security when accessing business data from a mobile device, more employees are working beyond the parameters of their desk. In fact, in a recent survey of senior business decision makers in UK companies, 88% said their business permitted mobile, or "on-the-go" working.
The benefits to going mobile are becoming increasingly clear. Ninety-five per cent of those surveyed believed it increased productivity, and with increased productivity comes a reduction in errors, a rise in revenues, and the ability to work from anywhere, any time.
But mobility need not be restricted to certain facets of the work force, or for certain business processes. It also should encompass mobile devices, not just laptops. Phone calls need to be made and taken as if in the office, just as much as emails need to be sent and documents accessed. As such, complete mobility can only be achieved if it spans across both the company, and our devices.
If you are one of the businesses who has not embraced mobility technology, start now. In the last few years in particular, there's been an enormous amount of innovation within this sphere. Traditional ERP and CRM systems such as salesforce.com have struggled to shake off their reputation of being rigid and inflexible, but thanks to an enormous amount of innovation over the last few years, most now have sleek apps optimised for a range of devices. Similarly, there are tools such as mobile application generators which allow users to create a range of applications for their mobiles, and use them to perform core business processes no matter where they are.
These can be created in a matter of minutes, and don't require high levels of IT expertise. For example, if you are a sales rep, you can perform transactions, check factory stock levels, and reach out to the delivery drivers, without having to be at a computer. Similarly, a CEO would be able to see revenues, forecasts, and access real-time analytics, straight from his mobile. So with the right technology and applications, companies should find it relatively straightforward to access the technology that will allow their employees to work effectively, without being chained to a desk.
The bad news, is 36% of business decision makers that were surveyed admitted that they didn't trust their employees to be as productive on-the-go, as they would be in the office. This is reflected in a culture of elitism that seems to be apparent when it comes to mobile working. Currently, those in senior management positions are most likely to work remotely with nearly three quarters working on-the-go once a week or more. And at the other end of the spectrum, customer service reps, and production staff almost never work from home.
Mobile working may currently be a nice option that is available to a certain calibre of staff, but it's soon going to become a necessity. As technology continues to advance, and cultural attitudes begin to shift, companies of all sizes will have to embrace going mobile if they want to grow, attract new employees, and stay ahead of their competitors.
Why not start with a mobile app that turns your smartphone into your office phone? Learn more by contacting VTSL at www.vtsl.net, 0207 078 3200 or by emailing info@vtsl.net today.
---
About VTSL
VTSL is a leading VoIP business phone system provider in the UK & Ireland, specialising in hosted telephony solutions for medium sized businesses. VTSL's solutions allow businesses to work smarter and faster, with integrations for CRM systems, email, browsers and more. Offering low per user monthly billing, and bespoke solutions for all clients, it is no wonder VTSL was chosen as the Best Business VoIP Provider by ITSPA. Learn more by calling 020 7078 3200 today or by clicking here for a free consultation and quote.