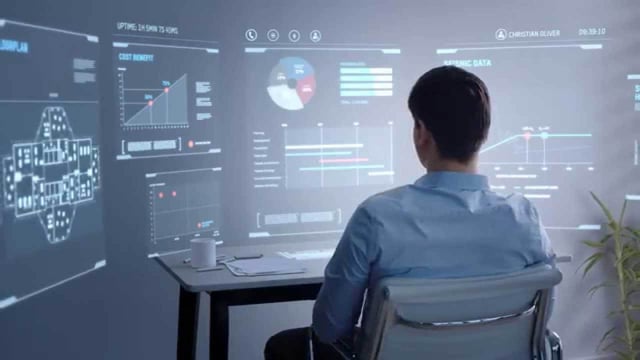 As a technology business, we have to think about what is next. We have to stay on top of developments that change the way we provide business-critical telephony, connectivity and unified communications services. Technology is connected by technology, and being able to provide leading-edge services means knowing what is coming. As such we spend a significant amount of time planning for what's next.
What do we think tomorrow holds for the UK workplace? Here are our top 5 predictions.
We will see the death of the 9 to 5
You have probably read about the death of the 9 to 5 — i.e. the normal working day is over thanks to smartphones, because now we answer emails anytime and anywhere, effectively lengthening the once 8-hour work day to an all-hours affair. This is true, but another important factor we see daily is globalisation. As companies become more global, and build teams across borders and time zones, we will increasingly see that it isn't just about the introduction of the smartphone. It is about a globalised world where even small companies have teams that span far and wide.
Either way, it is the death of the 9 to 5.
Mobile working will be the norm
Cloud technologies are untethering us from our offices. We are moving from laptops to smartphones to wearable devices. Even for teams that are in the same city, they won't all be in the office at the same, or even regularly in the future. Part of the beauty of cloud technologies is the freedom to be able to work collaboratively, just like you were in the office, from anywhere you have an internet connection. For example with a the Bria app and VTSL's pure cloud hosted IP business phone service, you can use your mobile just like you were in the office—making, receiving and transferring calls just as if you were in the office.
Employee numbers will shrink and global freelance workers will increase
More and more people are working independently instead of as employees. In fact, in the UK, between 2008 and 2016, the number of freelance workers increased by 43%. Whether it be as consultants, sole traders or entrepreneurs of small businesses, more and more people are going out on there own. As a result, businesses of the future will be increasingly composed of assembled teams rather than in-house, full-time staff.
Wearables will play a key role in everyday business
We are only a couple years away from wearables being commonplace—not only for personal use but for work. Our business VoIP engineers believe that at your next job, you may very well be issued with a pair of smart glasses as well as a laptop. Why? Wearables can provide efficiencies that we only dreamed were possible a few years ago. The Telegraph published an article on how some forward-thinking businesses are already using wearables. Check it out here.
Virtual reality will be as commonplace as the watercooler
Apple made AR (augmented reality) real for the masses with its launch of the iPhone 8 and iPhone X last month. Now millions of people have access to AR apps in their pocket. Plus with Apple's introduction of ARKit, we will see thousands of AR apps developed across a wide range of fields. While we believe it will take a few years before you walk into the conference room to see holographic projections of your remote working colleagues (instead of video conferencing)… it won't be long.
---
About VTSL
VTSL is the leading provider of IP business phone systems to organisations across London, the UK and Ireland. Having been awarded the Best VoIP Provider for Medium Enterprises earlier this year in the prestigious ITSPA awards, VTSL is the provider of choice for businesses wanting a cutting edge telephony and unified communications system without complicated set-up, long contracts or high cost. To find out how VTSL can help your business, contact the IP business phone system leader on 020 7078 3200 today.